Dentist in Wilbur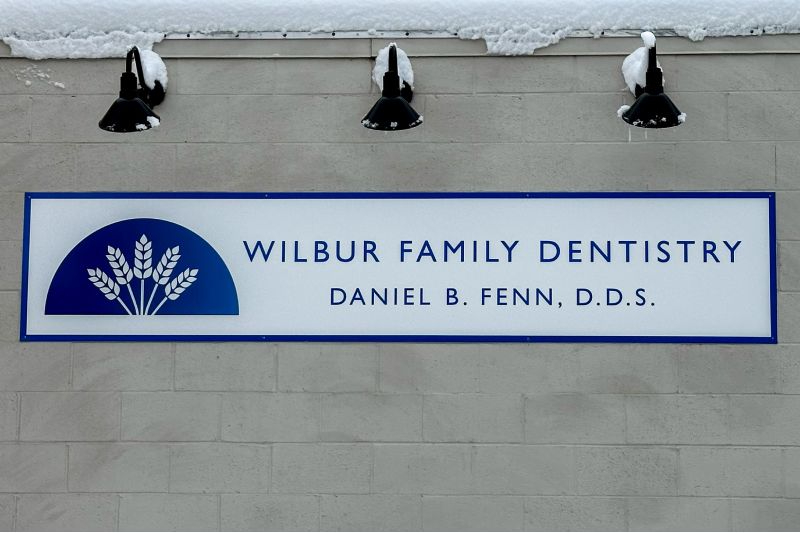 About our practice
You deserve a smile that lasts a lifetime. Our team at Wilbur Family Dentistry is dedicated to helping patients and their families achieve not only beautiful smiles, but a foundation of excellent oral health. Dr. Daniel Fenn and our wonderful staff offer high quality, friendly care to all who walk through our doors.

At Wilbur Family Dentistry, our goal is to provide patients with an exceptional dental experience. Along with outstanding care, we work hard to create a fun and pleasant atmosphere in our office. When you arrive for your appointment, you will feel as if you are stepping into our home. We keep our patients comfortable and relaxed the entire time they are here.

We want you to feel like you are not just a patient. When you come to our office, you are coming to a place where people know you and you can be confident you are going to receive great care.

We offer a wide range of dental treatments for all age groups, with a particular emphasis on issue prevention.

We set aside appointments each day to allow us to see patients who have emergencies or are in need of immediate assistance.
We talk with our patients, not to them
Some dentists rattle off a complicated procedure and expect you to jump on board. Dr. Fenn and staff take a different approach.

We sit with you and show you what's going on in your mouth using x-rays and digital imaging. We discuss the pros and cons of your various options in a way that you can understand. We translate medical terminology into plain English, so you can really evaluate your options and make choices that work for you.
We want you to take an active role in your dental care
Your treatment preferences matter to our team. When you have a choice to make, we will present you with your options, walk you through the pros and cons to make sure you understand them, and let you decide how to proceed. We make recommendations, but your treatment plan is yours to define.
We help you stay calm and comfortable in any procedure
If you are anxious about your procedure, let us know. We find it helps to talk openly about any dental anxiety. Our number one priority is to keep you relaxed and comfortable throughout the appointment, and we offer a number of options to help achieve this goal. At any time during any procedure, our patients know they can raise their hand and the procedure will stop, allowing us to address your concern, issue, or question.
Our Promise
Quality Care. Advanced Technology. Friendly Team.
Transparency
We will present you with a clear roadmap towards better dental health.
Customer Service
We will exceed your expectations by making your experience with us comfortable and easy.
Quality Care
Our dentist and hygienist care about results and are highly skilled and experienced.
Satisfaction
We will collaborate with you to achieve a healthy and beautiful smile.